Regular price
Sale price
$90
Unit price
per
Sale
Sold out
Our Turmeric+ Formula is a full-spectrum blend combining the benefits of Turmeric, Black Pepper, and Ginger with 900mg of CBD.
Curcumin is the active ingredient in turmeric. On its own, turmeric is poorly absorbed into the bloodstream. However, adding black pepper enhances curcumin absorption. Ginger helps to build immunity in your body. We combine all of these ingredients with hemp extract to provide a super-effective balancing, anti-inflammatory formulation.
We like to use this tincture for tackling some severe stress, inflammation, and taking your overall wellness to the next level at any time of day. 
Our 30mL bottles are TSA-compliant sized.

INGREDIENTS

Turmeric, Black Pepper, Ginger, Full Spectrum Hemp Extract, MCT Coconut OIl
FDA STATEMENT

This statement has not been evaluated by the Food and Drug Administration.This product is not intended to diagnose, treat, cure, or prevent any disease.
View full details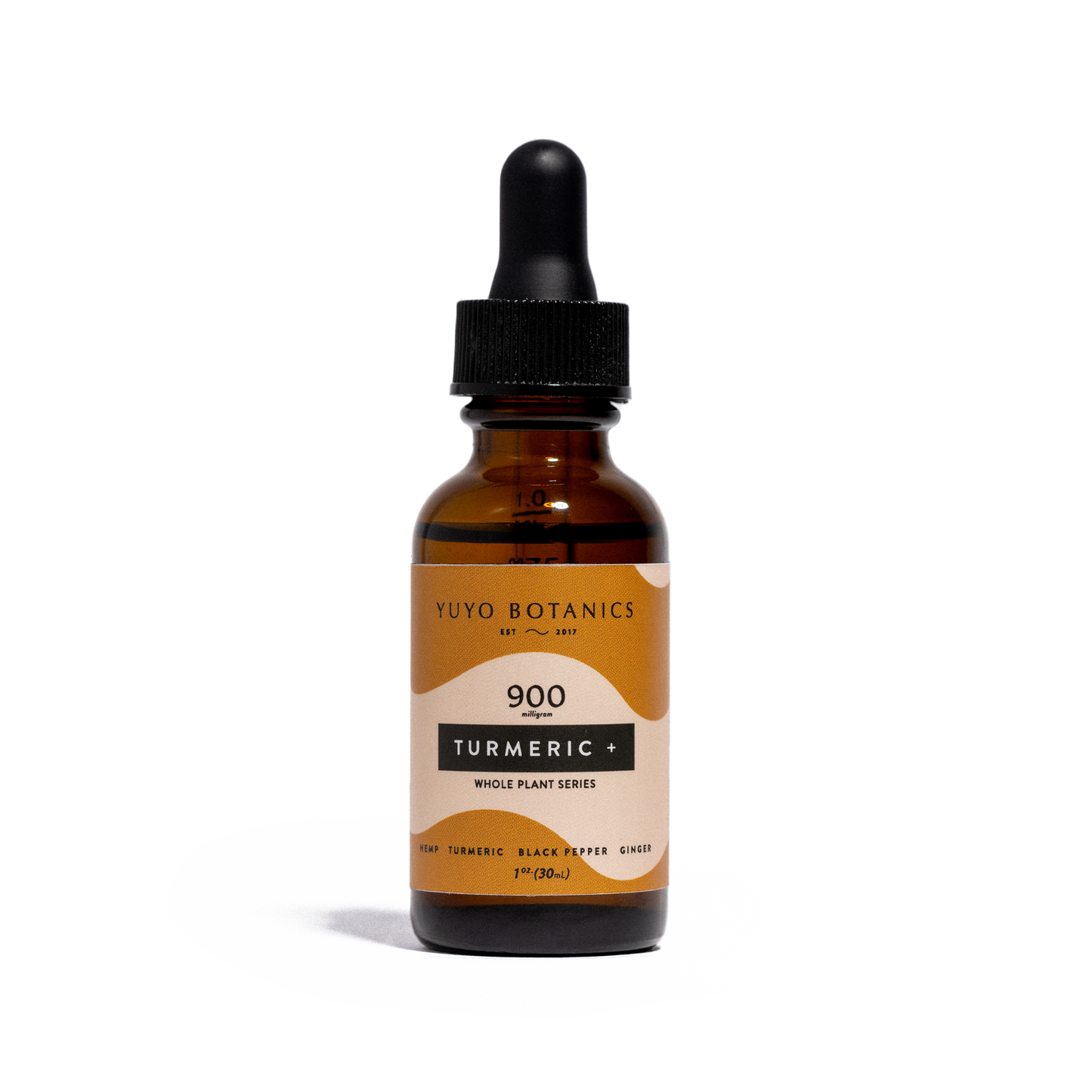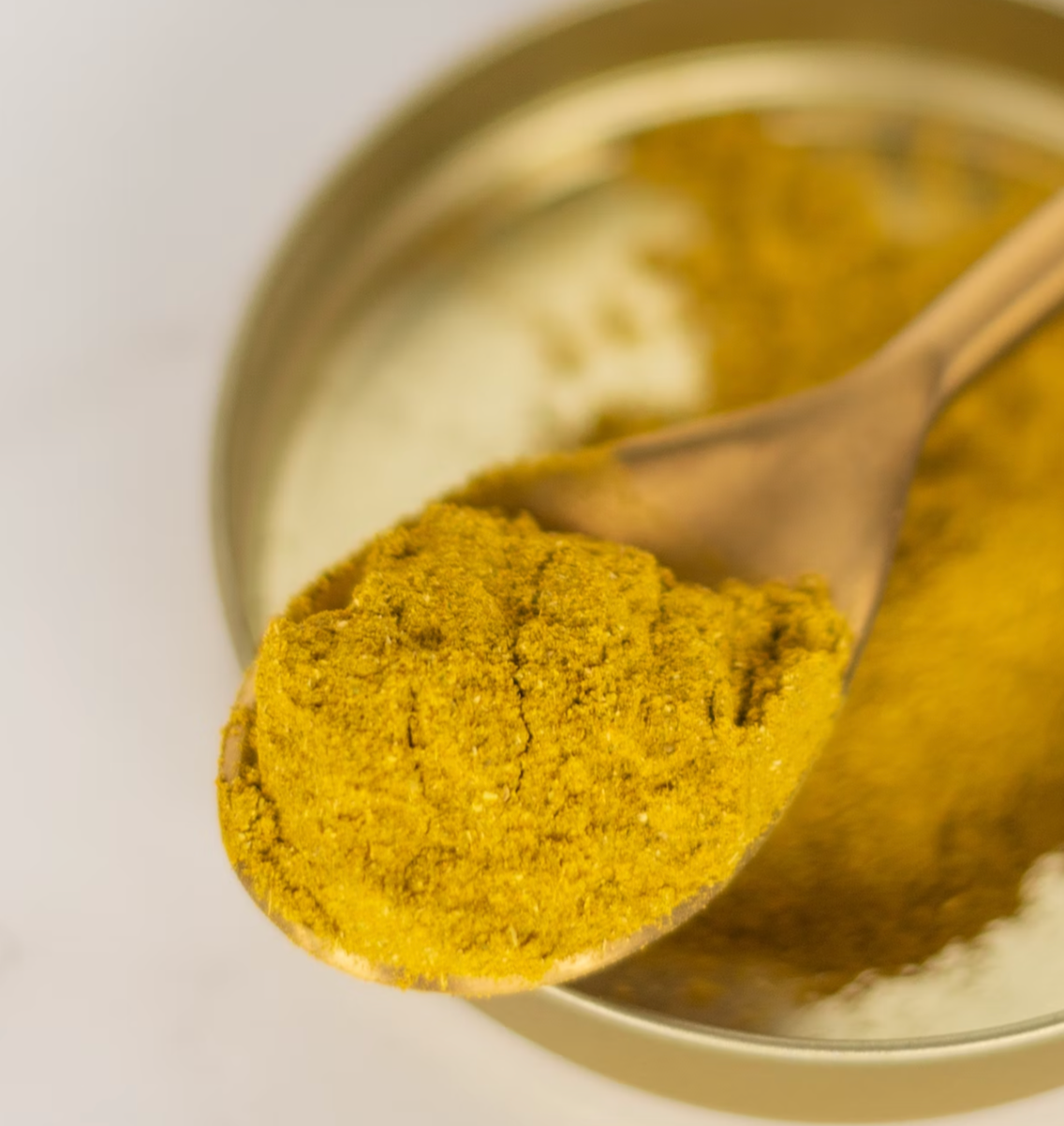 What's Inside
Turmeric

Turmeric (curcumin) is one of our absolute favorite plants, with incredible anti-inflammatory properties. Pairing this with CBD helps create a tincture that tackles inflammation in more ways than one - by addressing your endocannabinoid system and promoting a healthy inflammatory response system.


Black Pepper

Black pepper is integral to curcumin's absorption into your body. This formulation contains the terpene Beta-Caryophyllene. It has a sweet, dry taste and is commonly found in allspice, pepper, hops, and roman chamomile. In our Turmeric + Formula, its found predominantly in our ingredient of black pepper. It has been reported that Beta-Caryophyllene has anti-inflammatory properties along with being an anti-fungal and antiseptic.

Ginger

Ginger (along with CBD) helps promote digestive system health.

Highly Refined Full-Spectrum Hemp Extract

Our full spectrum hemp extract is manufactured through a proprietary process that utilizes no solvents, resulting in a pure finished product. Our method uses organically grown hemp that yields an amazing representation of its naturally occurring terpenes, polyphenols, and flavonoids.

MCT Oil

Fractionated Coconut Oil, Also known as MCT Oil or Medium Chain Triglycerides is a fraction of the whole coconut oil. Because it's clear and odorless, it doesn't interfere with the properties of other ingredients.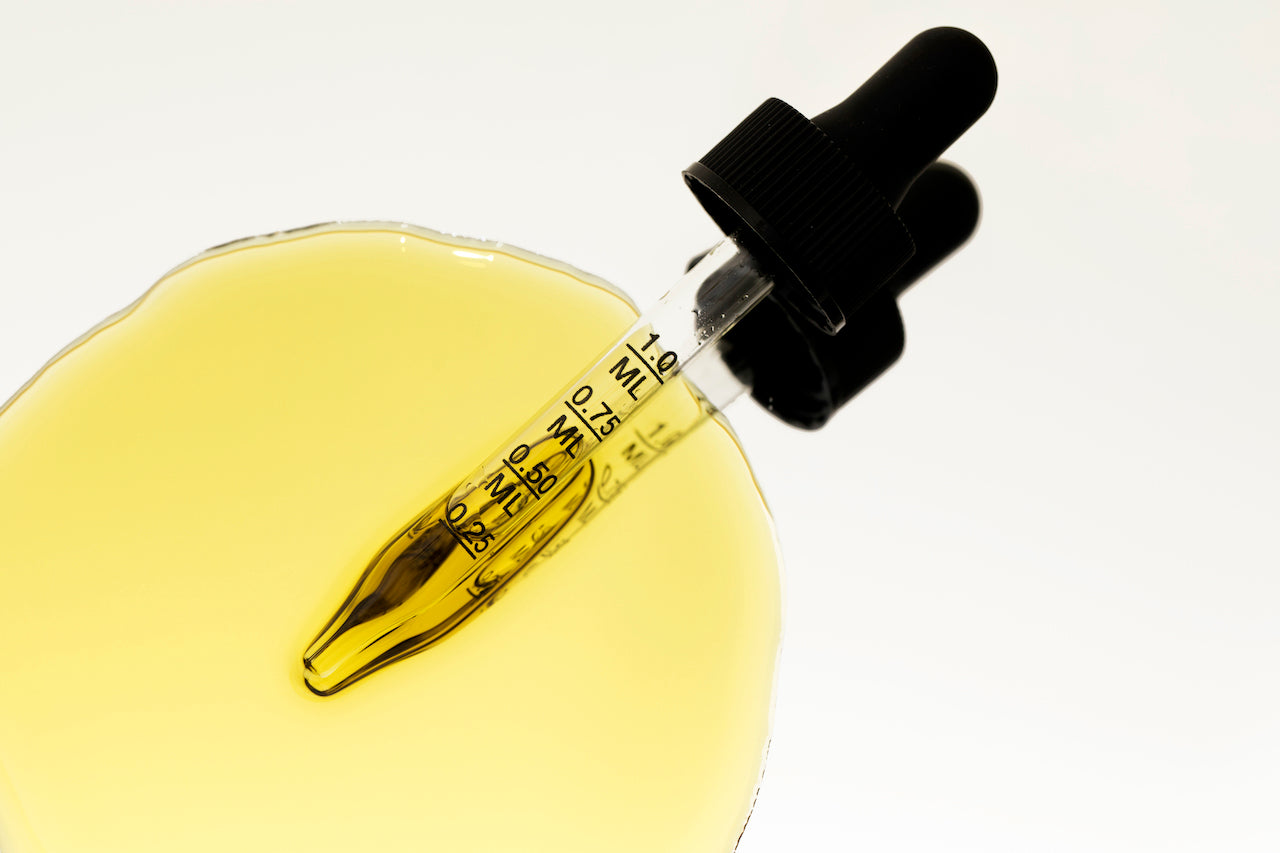 Why a tincture? The sublingual delivery method is one of the quickest ways to efficiently get cannabinoids in your system, by bypassing your digestive system and allowing cannabinoids to absorb straight into your bloodstream and to your cannabinoid system. We suggest CBD is taken every day to fully experience its positive effects holistically.

There are two suggested methods for helping support your endo-cannabinoid system — Microdocing throughout the day (small doses several times a day to help you feel your best) or once a day the same as any vitamin regimen. Everybody's body is different, and experiencing both methods will help you find which is best for you and your desired outcome.

Adults take 1/2 dropper (15mg) to 1 full dropper (30mg) twice daily. Place dosage under tongue and allow to absorb for at least 60 seconds, then swallow. This allows the tincture to absorb sublingually. Allow for a 15-30 minutes to feel effects. This bottle provides about a 30-day supply.
Our commitment to you and the earth.
Sustainability

We are working towards making our packaging 100 % sustainable by minimizing single-use plastic components.

Learn More

Transparency

All consumer products are manufactured in our own TDA Licensed Lab #SLIY-BBXJ9X and made in the USA.

Learn More

Quality

Yuyo Products are 3rd party tested for potency and safety by Encore Labs, California USA.

Learn More